Stevi0cafe Instant Tea Premix – Elachi Masala Chai – 10 Cup Sachets
Remembering the Masala Chai from your favourite Joints , over which many a conversations have taken place? Stevi0cal Masala Chai Premix couples the flavours of our favourite tea with the promise of good health for all the Tea lovers. No more counting cups or conversations with friends and family.
100% Natural
No Artificial Ingredients
Best Quality
Guranteed Satisfaction
Free shipping
Above Rs.500/-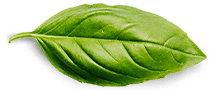 Stevi0cafe Instant Tea Premix is an authentic Masala Chai sweetened with Stevia – a Natural Sweetener, it is a perfect blend of Assam Tea and Authentic Indian Spices. The aromatic spices contribute to the pleasant, robust taste along with the health benefits. Comes in convenient-easy to carry sachets while traveling. Enjoy a cup of Instant coffee at your convenience-  anytime, anywhere.
– Exhilarating Taste
– Low on Calorie
– No Added Sugar, No Added Preservative
– Sweetened with Stevia Leaf Extract – A Natural Sweetener
– Purest Form of Stevia used
Product Features
Rejuvenate yourself with the freshness of Tea Garden with tea sourced from the terraces of Assam and sweetened with Stevia Leaf Extracts. Stevia is a naturally sweet herb that is up to 300 times sweeter than sugar but does not have any calories and is used as a substitute.
N'Joy-Stevi0cafe-Ready-To-Drink Tea | Just add Hot Water
Directions: Does not require boiling.
i) Add sachet content to cup
ii) Pour 100ml hot water (as per your taste)
iii) Stir well for a warm moment!
Weight Loss & Diabetic Management
Stevi0cafe is low on calories, contains no sugar which makes it attractive for dieters, and makes it an ideal Tea Premix for diabetics.
Great Taste
Stevi0cafe Instant Tea Premix is natural and versatile, and provides sweetness in tea along with a distinct natural flavor of Elaichi which is something everyone can enjoy.
Frequently Bought Together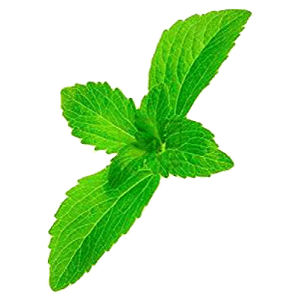 Stevi0cal Natural Sweetener Gift Pack Grande

Stevi0cal Natural Sweetener Gift Pack

Stock Out

Stevi0cal Sweetener Monocarton - 25 Sachet Pack

Stevi0cal Sweetener Monocarton - 50 Sachet Pack

Stevi0cal Natural Sweetener Spoonable – 200 gm Jar
What People Are Saying About Stevi0cal
"I'd been thinking of switching to stevia for a very long time and I finally found this great product to add sweetness to my life without compromising on my wellness."
"Good price for a good cup of coffee in a pinch. If you travel often or want to keep a ready stash for times when you are unable to prepare a cup and want an option without sugar, go for it."
"I got this product for my mother. This is her favorite brand. I am using this product since past one year. Very useful and best among others available in the market."
Stevi0cal Natural Sweetener Gift Pack Grande

Stevi0cal Natural Sweetener Gift Pack

Stock Out

Stevi0cal Sweetener Monocarton - 25 Sachet Pack

Stevi0cal Sweetener Monocarton - 50 Sachet Pack

Stevi0cal Natural Sweetener Spoonable – 200 gm Jar