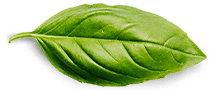 We Are Your Favourite Brand.
Stevi0cal "Naturally Sweet" is an amicably pleasant tasting natural sweetener with zero calories, born from leaves of the Stevia Plant- "the sweetest gift of nature".
We ensure that the best tasting part of the stevia leaf are used in our natural, zero-calorie sugar substitute which you can add to all your favorite recipes. Stevi0cal is here to help you to improve your health and beautiful with our Stevi0cal natural herbal products.
Stevi0cal products are refreshing and pleasant tasting. If you're looking to sweeten up your tea coffee or your recipe, look no further — our products are the answer. They can be used to add natural sweetness to your mouth watering recipes, hot and cold beverages. This single herb can boost you in multiple ways by providing you multiple benefits. Start your day with the sweetness of stevia and end your day by swallowing the sweetness.
Numbers Speak For Themselves!
What People Are Saying About Stevi0cal
"I'd been thinking of switching to stevia for a very long time and I finally found this great product to add sweetness to my life without compromising on my wellness."
"Good price for a good cup of coffee in a pinch. If you travel often or want to keep a ready stash for times when you are unable to prepare a cup and want an option without sugar, go for it."
"I got this product for my mother. This is her favorite brand. I am using this product since past one year. Very useful and best among others available in the market."
Stevi0cal Natural Sweetener Gift Pack Grande

Stevi0cal Natural Sweetener Gift Pack

Stock Out

Stevi0cal Sweetener Monocarton - 25 Sachet Pack

Stevi0cal Sweetener Monocarton - 50 Sachet Pack

Stevi0cal Natural Sweetener Spoonable – 200 gm Jar