Sugarfree Vanilla Tea Cake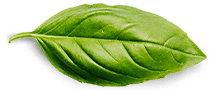 – 65gm Butter Unsalted, softened
– 10gm Stevi0cal powder
– 50gm Eggs whole
– 2gm Vanilla essence
– 75gm Refined flour
– 25gm Almond powder
– 1gm Baking powder.
– 50gm Milk
– 20gm Milk (For Brushing on top of the baked cake) Powder
Ingredients for making 1 Bar Cake.
Preheat the oven to 180deg C, prepare the plum cake mould and keep aside.
In a bowl, add in the softened butter and using a spatula, mix it in circular motions till it is very soft, add in the Stevi0cal powder and keep creaming the butter for 2-3 minutes till the Stevi0cal is well mixed.
Mix the eggs with the vanilla essence and mix it into the creamed butter mixture, gradually adding it in small portions, until all of the eggs are incorporated into the butter mixture. Do not worry if the mixture appears curdled at this stage, simply stop and add the dry ingredients.
Sieve the flour and mix it with the baking powder and almond powder and fold it into the batter, all at once, mix well using 10-15 turns but avoid overmixing the batter further as this would lead to loss in volume of the cake.
Fold in the milk so the batter gets some moisture and pour it carefully into the mould, ensure no batter dirties the sides of the mould.
Bake at 180deg C for 20-35mins until a probe in the centre with a toothpick comes out clean, if it does not add another 5-8mins and check again.
Take out of the oven, brush the top with the milk and let it rest in the area near the oven so it gradually drops to room temperature.
Once it is at room temperature, cut into slices and serve or refrigerate for use in the future, lasts in the fridge up to 2 days from when it is baked.
Enjoy with some fresh cream and strawberries.
What People Are Saying About Stevi0cal
"I'd been thinking of switching to stevia for a very long time and I finally found this great product to add sweetness to my life without compromising on my wellness."
"Good price for a good cup of coffee in a pinch. If you travel often or want to keep a ready stash for times when you are unable to prepare a cup and want an option without sugar, go for it."
"I got this product for my mother. This is her favorite brand. I am using this product since past one year. Very useful and best among others available in the market."