Sugarfree Chocolate Cookies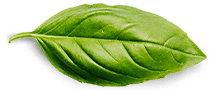 – 140gm Refined Flour
– 2gm Baking Powder
– 1gm Salt
– 70gm Cashewnuts chopped
– 180gm Sugarfree Dark Chocolate Compound
– 35gm Butter Unsalted
– 10gm Milk
– 80gm Eggs whole
– 2gm Vanilla essence
– 22gm Stevi0cal Powder
Ingredients for making 25 Portions of 20gm each.
In a bowl, sieve the flour and baking powder with salt and add the chopped cashewnuts and keep aside.
In a microwave-safe bowl, take the butter and dark chocolate and melt them together and mix till it well mixed and free from lumps, strain if needed and maintain at a hot temperature.
In another bowl, whisk the eggs till they froth and add in the Stevi0cal powder and whisk till
lightly frothy.
Fold in the hot chocolate mixture into the whisked eggs and combine well.
Add in the dry ingredients all at once and fold well till they are well combined.
Take out of the bowl and place on a cling film and wrap it well, refrigerate for 2 hours to set the dough.
Preheat the oven to 180deg C and Line 2 baking trays with parchment/silicon mats.
Once the dough is set, divide into 20gm portions and roll into balls, place on the tray with 2 finger spaces on all sides so it doesn't stick to each other during baking.
Bake at 180deg C for 12-15mins until the cookie centres are firm to touch, take out and allow to cool naturally to room temperature, serve at room temperature or store in an airtight container at room temperature for upto 5 days.
If they do get soggy, place them on a baking tray and reheat them in an oven at 150deg C for 10mins.
What People Are Saying About Stevi0cal
"I'd been thinking of switching to stevia for a very long time and I finally found this great product to add sweetness to my life without compromising on my wellness."
"Good price for a good cup of coffee in a pinch. If you travel often or want to keep a ready stash for times when you are unable to prepare a cup and want an option without sugar, go for it."
"I got this product for my mother. This is her favorite brand. I am using this product since past one year. Very useful and best among others available in the market."