Sugarfree Pineapple Star Anise Jam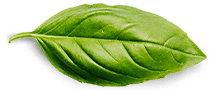 – 275gm Pineapple, Peeled and finely chopped.
– 1 Star anise
– 2gm Star anise powder
– 125gm Water
– 15gm Stevi0cal powder
– 3gm Pectin
Ingredients for making 300gm portion.
In a pot, add in the fruit and the water and spices if any and bring to a boil.
Blend the contents till they form a coarse mix, using an electric hand blender.
Boil again, add in the Stevi0cal powder and pectin mixed together and continue to cook till it thickens the back of a spoon.
Allow to cool off by stirring constantly and pipe it into a clean jar and refrigerate for 2 hours before serving or for conservation.
What People Are Saying About Stevi0cal
"I'd been thinking of switching to stevia for a very long time and I finally found this great product to add sweetness to my life without compromising on my wellness."
"Good price for a good cup of coffee in a pinch. If you travel often or want to keep a ready stash for times when you are unable to prepare a cup and want an option without sugar, go for it."
"I got this product for my mother. This is her favorite brand. I am using this product since past one year. Very useful and best among others available in the market."